Granblue Fantasy: Versus 'Support Action' gameplay
Granblue fighter features numerous familiar abilities.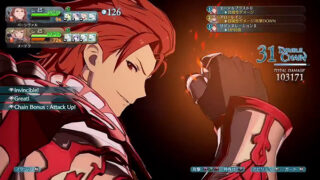 The Granblue Fantasy: Versus official Twitter account has posted a short gameplay video of a Support Actions in the game's RPG Mode.
There are numerous returning abilities in the game, including attack, buffing, debuffing, and recovery-based abilities, which you can set according to your play style.
Granblue Fantasy: Versus is due out for PlayStation 4 on February 6, 2020 in Japan, and in Q1 2020 in North America and Europe.
Watch the footage below.