Granblue Fantasy: Versus 'Ferry' trailer
The Spirit Maiden.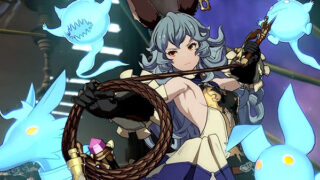 Publisher XSEED Games has released the Granblue Fantasy: Versus character trailer for Spirit Maiden Ferry.
Ferry can use her ghastly friends to zone out her opponent, her "Ein Ball" to shave away her opponent's HP, and summon Geegee to lock her opponent.
Previous character trailers introduced Charlotta, Katalina, and Gran.
Granblue Fantasy: Versus is due out for PlayStation 4 on February 6, 2020 in Japan, and in Q1 2020 in North America and Europe.
Watch the trailer below.