New Guilty Gear 'Axl Low' trailer
ArcRevo World Tour Final 2019 demo to feature six playable characters.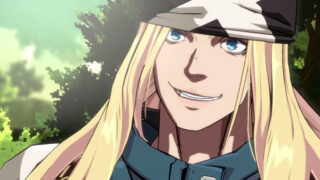 Arc System Works debuted the fourth official trailer for New Guilty Gear (title tentative) at SEA Major 2019 following the Guilty Gear Xrd Rev 2 finals, which focuses on the recently announced playable character Axl Low.
The trailer also confirms that another new trailer will debut during the Arc Live / Arc Nama live stream on November 3 at 6:00 p.m. PT / 9:00 p.m. ET, which will be available on YouTube and Twitch. Additionally, it confirms that the demo playable at ArcRevo World Tour Final 2019 on November 16 and 17 at the UC Irvine Student Center in Irvine, California will feature six playable characters—Sol Badguy, Ky Kiske, May, Axl Low, and two unannounced characters.
New Guilty Gear is due out for PlayStation 4 in 2020.
Watch the trailer below. View a set of official screen captures at the gallery.