Netmarble announces Ni no Kuni smartphone game [Update]
Set to appear at G-Star 2019.
Netmarble is working on a smartphone game based on Level-5's Ni no Kuni series that it plans to showcase at G-Star 2019 in Busan, South Korea from November 14 to 17, the company announced.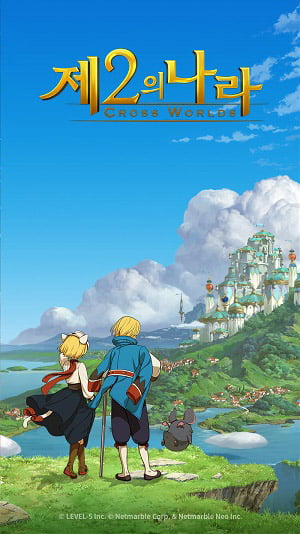 The smartphone game will feature anime-esque graphics, as well as a social system based on an in-game community called "Kingdoms," which will allow you to grow your guild by cooperating and competing with other players. Additionally, you can collect and train spirits called "Imazen" to take along on your adventure.
Thanks, 4Gamer.net.
Update 11/04/19 at 10:30 p.m.: The Ni no Kuni smartphone game is an MMORPG featuring a "magical story" where players go on an adventure to save the world, cel-shaded 3D graphics, and "high-quality cutscenes." At G-Star 2019, attendees will be able choose one of five playable characters to play through the opening segment, as well as battle against other players in three-versus-three "Great Sky Island Battles."
Thanks, 4Gamer.net.