Honkai Impact 3rd for PC playable at EGX Berlin 2019
Release date for PC version still to be announced.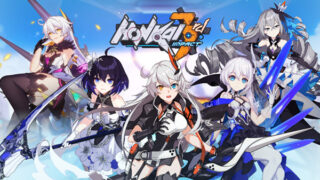 The PC version of Honkai Impact 3rd, which was announced in June and went into beta in September, will be playable at EGX Berlin from November 1 to 3, developer Mihoyo announced.
Attendees will be able to go hands on with the latest 3.5 version of the game, and S-rank combat suit, at the Indie Game Area in Hall 7.
Honkai Impact 3rd is currently available worldwide for iOS and Android as a free-to-play title. A release date for the PC version has yet to be announced.
Here is an overview of the game, via Mihoyo:
Honkai Impact 3rd, as the be-loved IP own by miHoYo, featuring an anime art style with full—3D rendering and action – based gameplay, has been greatly received by global players since its release on mobile platform as April 12, 2018 with 35 million total international downloads as so far. Question has been raised by fans globally regarding the availability of this title on PC platform for a while and now, Honkai Impact 3rd offers its official PC version trying out during EGX Berlin this year.

Setting in the world plagued by cataclysms caused by "Honkai," which processing the power of interacting with matter to bring out synthetization, imitation and mutation, is manipulated by a deity who picks hosts to annihilate humanities of those and eventually accept the will of honkai. To save the world from tyranny and annihilation of humanity, multiple organizations have formed in response, referring as "Schicksal", deploying trained females known as "Valkyries," to combat Honkai and fight for the faith they believe in.

Players will control a team up to three characters, referring as "Valkyries," who featuring utterly different and unique attack, evasion and ultimate skills, freely switch among them around the battlefield to adapt to various enemy types. Valkyries' stats and skills can even be customized with various weapons and equipment to suit players' gameplay style as they please.