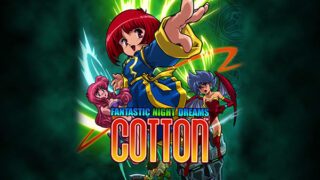 Cotton Reboot! will launch for PlayStation 4, Switch, and PC via Steam in spring 2020 in Japan, publisher Beep announced.
The May-announced reboot is based on the X68000 version of Cotton, which was brushed up from the original arcade release. While it adds a new "Arrange Mode" suited to current hardware specifications, it also includes the original version of the game. Read more about the game modes here.
Watch a new trailer below.