MediEvil remake goes gold
Due out on October 25.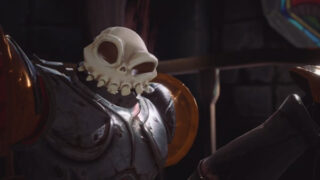 Development on the MediEvil remake for PlayStation 4 has gone gold, developer Other Ocean announced. That means the game has completed development and is ready for mass production.
Here is an overview of the game, via the PlayStation Store:
Re-live the original adventure on PlayStation 4. The beloved fan-favorite has been completely remade from the grave up, blending classic gameplay with stunning visuals, all in eye-popping 4K!

Step into the bones of Sir Daniel Fortesque, a slightly-inept (and long dead) knight accidentally resurrected by his greatest enemy, the evil sorcerer Zarok. With a second chance to foil his greatest foe, Dan will once again set out to save the kingdom of Gallowmere and earn his place as a true hero.
MediEvil is due out for PlayStation 4 on October 25.