DEEMO: Reborn DLC 'EGOIST Special Selection' announced
Includes five songs.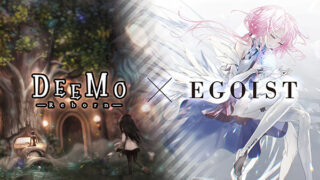 Publisher Unites and developer Rayark announced the "EGOIST Special Selection" downloadable content for DEEMO: Reborn during a stage event at BitSummit Roadshow: Tokyo.
The downloadable content will feature the following songs:
"All Alone With You"
"Planetes"
"Kimi Sora Kiseki"
"Ghost of a smile"
"Departures ~Anata ni Okuru Ai no Uta~"
A release date for the downloadable content was not announced.
DEEMO: Reborn is due out for PlayStation 4 worldwide on November 21.