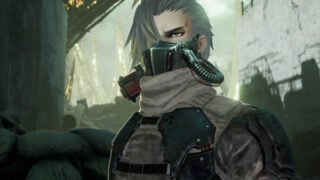 Bandai Namco debuted new gameplay footage of Code Vein during the "Code Vein Special Stage" event at Tokyo Game Show 2019.
Code Vein is due out for PlayStation 4, Xbox One, and PC on September 27. A demo is available now for PlayStation 4 and Xbox One.
Watch the footage below.
28:42 to 39:34 – Louis Trailer (old)
33:07 to 34:00 – Io Trailer
40:31 to 43:13 – Gameplay #1
50:20 to 52:59 – Gameplay #2
55:32 to 58:27 – Gameplay #3
https://www.youtube.com/watch?v=Knf_a48iEKk