Ys IX: Monstrum Nox introduces five new characters, side activites
Tidbits from Dengeki PlayStation.
The latest issue of Weekly Famitsu has new information on Ys IX: Monstrum Nox, including tidbits on five new characters and a couple of side activities.
Here are the details:
Maxim (voiced by Toshiki Kuso) – Operates alongside a partner owl named Arthur. He does business in the black market. He is fairly strong. He is actually quite the important person.
Saradhi (voiced by Kazusa Aranami) – A beautiful, brown-skinned doctor with excellent proportions. She is searching for something while treating citizens free of charge. She looks more like a thief than a doctor
Silhouette (voiced by Natsuko Hara) – A maid who wears a mask that can make certain things invisible. She is common-sensible and graceful, and has a cute way of talking. She holds one of the keys to the game's story.
Xavier (voiced by Kyouka Moriya) – A Roo with a sharp tongue. He helps out Adol in a condescending manner.
Tate (voiced by Yoshifumi Ono) – A young boy learning how to run the house. He has a little sister. His father had a special hammer for making weapons with the power to repel demons
Side Activities – Side activities include collecting blue flower petals and locating graffiti. Finding a certain amount will reward you with items or enhance your abilities.
Ys IX: Monstrum Nox is due out for PlayStation 4 on September 26 in Japan. It will also exhibit Tokyo Game Show 2019, which runs from September 12 to 15 at the Makuhari Messe in Chiba, Japan.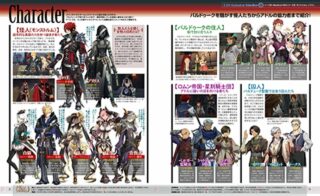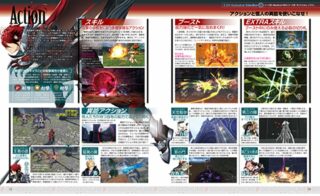 Thanks, Ryokutya2089 and Dengeki Online.