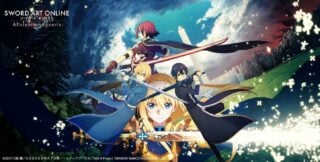 Bandai Namco released a new trailer, gameplay footage, and information for Sword Art Online: Alicization Lycoris during a stage event at Sword Art Online Beaters Meeting 2019.
A new, game-original character named Medina Orthinanos (voiced by Miho Okasaki) will appear in the game. She is the daughter of the ninth generation head of the Orthinanos family, which is a second class noble family. While she normally has a calm personality, she shows a different, more belligerent attitude in battle. In order to clear the dishonor staining her family name, she is on a mission to become stronger and distinguished in battle.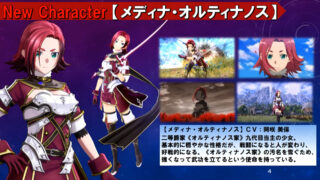 (Warning: The following content contains spoilers for the Sword Art Online: Alicization story.)
Eugeo voice actor Nobunaga Shimazaki also hinted that the game will feature a Eugeo survival route. "And the cool thing about it is that there's even a story after defeating the administrator," Shimazaki said. "What happens to Alice the Integrity Knight, and to Alice Zuberg? What happens when Eugeo is alive? Storylines like that like that will be explored."
Bandai Namco also confirmed that the PlayStation 4 version of Sword Art Online: Alicization Lycoris will be playable at Tokyo Game Show 2019, which runs from September 12 to 15 at the Makuhari Messe in Chiba, Japan. A stage event is planned for September 14.
Tomo Hirokawa will author a manga adaption of the game, which features the new character Medina. Hirokawa was also in charge of the manga adaption of Sword Art Online: Hollow Realization.
Sword Art Online: Alicization Lycoris is in development for PlayStation 4, Xbox One, and PC.
Watch the new footage below.
Trailer
Battle System Gameplay
Eugeo Battle Gameplay
Medina Orthinanos Exploration Gameplay
Thanks, Games Talk.