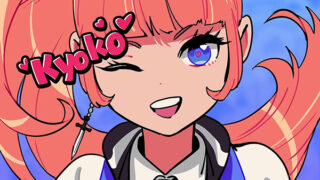 WayForward has released a new trailer for River City Girls spotlighting Kyoko, one of the game's two heroines.
Compared to her best friend Misako, Kyoko is more cheerful and bubbly, but she will also knock your teeth out when she gets angry—especially if you mess with her boyfriend Riki.
If you missed the earlier trailer for Misako, watch it here.
River City Girls is due out for PlayStation 4, Xbox One, Switch, and PC via Steam, GOG, and Humble Bundle on September 5. Read more about the game here.
Watch the trailer below.