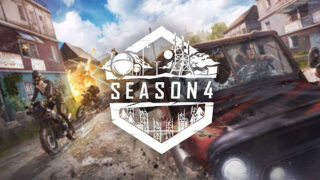 The PlayerUnknown's Battlegrounds Season 4 update will launch for consoles on August 27, and cross-platform play between PlayStation 4 and Xbox One will be available in the test server in late September before hitting live servers in early October, developer PUBG Corporation announced.
PUBG Corporation also announced that it is taking another step towards creating a unified experience with faster console updates. Console players will be access new content sooner before as updates will launch within two weeks of their PC counterpart. Starting August 27, PlayerUnknown's Battlegrounds Season 4 will release on console and all-in game content will be aligned across all platforms, and all subsequent console updates will then land two weeks after its release on PC.
Here is an overview of Season 4, via Xbox Wire:
Season 4 may be our biggest update yet, with the arrival of the highly anticipated Erangel Visual Update and Survivor Pass 4: Aftermath. This overhaul of our original map, Erangel, not only includes stunning visual enhancements, but also weapon and vehicle rebalancing across the board. Plus, we've added some hidden secrets that give hints into the history of Erangel, so be sure to explore your favorite hot drop locations to look for these clues. Most importantly, it's still Erangel, and fans who have loved the map all this time should still feel right at home.

Military Base
Mylta Power
New Tunnels

Survivor Pass 4: Aftermath will allow players to unlock over 100 Erangel-themed rewards as you level up. We've also added cooperative missions, which allow the community to work together towards goals and milestones. As you achieve these milestones together, new rewards are unlocked. All details can be found by visiting pass.pubg.com.

Survivor Pass 4: Aftermath is available for 1,000 G-coin through in-game stores. Or you can get the special bundle, "PUBG – Aftermath Pack" ($14.99).
PlayerUnknown's Battlegrounds is available now for PlayStation 4, Xbox One, and PC.