Persona 5 Royal gameplay, second trailer, 'Goro Akechi' trailer, and 'Morgana's Report #4'
The latest details on the upgraded Persona 5.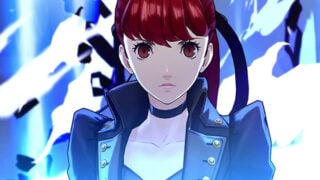 Atlus debuted the first live gameplay, second official trailer, Goro Akechi trailer, and fourth "Morgana's Report" news deliver video for Persona 5 Royal during the game's first official live stream today.
The Goro Akechi trailer comes with new information about the character himself. In Persona 5 Royal, his Confidant can be leveled up on your own accord, as you can with most other Confidants. This also includes new Confidant abilities that can be acquired, such as being able to scope out the enemy's weakness at the start of battle.
Morgana's Report #4 introduces new elements in Mementos, including a new character named Jose and anew mission type. Here is a summary of the report:
Jose (voiced by Yukiko Morishita) is a mysterious new character you will meet in Mementos. He seems to be collecting "flowers" to study humans…
You can use Jose's power to turn the "Ishi" you collect in each palace into even more powerful accessories. You can also exchange the flowers you collect in Mementos for items.
"Stamp Pads" will appear all over Mementos. By collecting stamps and bringing them to Jose, you will be able to exchange them to change the perception of Mementos itself, such as increasing the amount of experience points or money earned after battles.
Pitch black areas and areas with strong Shadows will also appear.
There is a new mission type where you will have to successfully negotiate with the target by using information acquired in the city and the Phansite network.
Since the fourth report debuted on a live stream featuring Persona 5 Royal producer Kazuhisa Wada, Morgana used the opportunity to ask him four user-submitted questions live on the stream. Here they are:
How does Persona 5 downloadable content work with Persona 5 Royal? Will I be able to use Persona downloadable content like Orpheus and Izanaki with Persona 5 Royal?

This question was actually previously addressed, but each piece of content must be repurchased for 10 yen if you already purchased it for Persona 5 and want to use it with Persona 5 Royal.

The first game had restrictions on using the Share feature, but what is the case for Persona 5 Royal? Will you be able to take screenshots be upon acquiring trophies?

The Share function can be freely used up until mid-December in the game.

What does the "(f)" mean in the "Orpheus & Orpheus Picaro (f) Set" included as a bonus in the Digital Deluxe version?

It stands for female.

Will Persona 5 Royal have any additional palaces?

There is an additional palace, which you will visit when an incident occurs during the newly added third semester.
Another new detail to come out of the live stream—Ryuji's "Insta-kill" Confidant ability has been changed so that it will now only be triggered when the enemy is approached with a dash, and so that you can also acquire experience points and money upon defeating them.
Persona 5 Royal is due out for PlayStation 4 on October 31 in Japan, and in 2020 in the west.
Watch the videos below. View a new set of screenshots at the gallery.
Trailer #2
Goro Akechi Trailer
Morgana's Report #4
Full Report
Jose Segment-Only
Gameplay
46:32 to 1:08:28
1:25:28 to 1:55:12