MediEvil remake behind the scenes developer diary, screenshots
Going to great lengths to preserve the spirit of a PlayStation classic.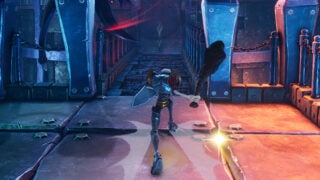 Publisher Sony Interactive Entertainment and developer Other Ocean have released a three-minute behind the scenes developer diary for the upcoming PlayStation 4 remake of MediEvil.
Here are some words on production, via Sony Interactive Entertainment associate producer Nick Accordino on the PlayStation Blog:
One of the key aspects of remaking a 20-year old PlayStation classic such as MediEvil was getting into the heads of the original development team.

"Our credo was: Do what they did, and don't change anything unless you have a good reason to change it," said Jeff Nachbauer, executive producer on the project. "Often times you'd go in the code, see a strange design decision and think 'Why did they do that? It doesn't make a lot of sense.' And then you go on the journey of trying to solve challenges further in the game and ultimately release—'That's exactly why they did it. I get it now.'

The team even went so far as to research the music the original developers were listening to in the days of the original PlayStation. According to Jeff, "There's comments in the original source code of what music the developers were listening to at the time they were first making the game, which helped us understand what they were getting at when they first coded that area."
MediEvil is due out for PlayStation 4 on October 25.
Watch the developer diary below. View a new set of screenshots at the gallery.