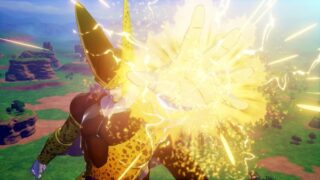 Continuing its weeklong blast of Gamescom 2019 screenshots for Dragon Ball Z: Kakarot, Bandai Namco has released (2) another new set of images showcasing the Cell Saga arc.
If you missed it earlier this week, watch the Gamescom 2019 trailer here and some gameplay footage here. Have a look at new character Bonyu here and playable Trunks here.
Dragon Ball Z: Kakarot is due out for PlayStation 4, Xbox One, and PC in early 2020.
View the screenshots at the gallery.