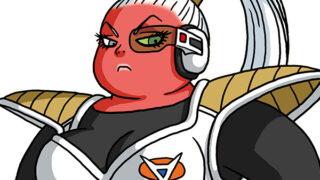 Following her reveal in V-Jump, Bandai Namco has officially confirmed new character and former Ginyu Force member Bonyu for the upcoming action RPG Dragon Ball Z: Kakarot.
Here is an introduction to the character, via Bandai Namco:
A new character, known as Bonyu, will be joining Dragon Ball Z lore, making her debut in Dragon Ball Z: Kakarot. Created by Akira Toriyama, Bonyu was formerly the sixth member of the Ginyu Force and will be featured in an important side-quest in Dragon Ball Z: Kakarot.
Dragon Ball Z: Kakarot is due out for PlayStation 4, Xbox One, and PC in early 2020.
View high-resolution artwork of Bonyu and a screenshot of the Ginyu Force at the gallery.