DOOM 64 rated in Australia
More evidence of a modern platform re-release.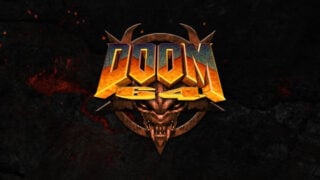 Australian Classification has passed a new rating for DOOM 64.
The Australian Classification rating follows Pan European Game Information rating back in July. The European ratings board rated DOOM 64 for PlayStation 4 and PC on the same day Bethesda Softworks released the classic DOOM, DOOM II, and DOOM 3 for PlayStation 4, Xbox One, and Switch. (Though it should be noted that the board's ratings for DOOM and DOOM II also only listed PlayStation 4 and PC.)
DOOM 64 was developed by Midway Games and released for Nintendo 64 in March 1997. Rather than a port of the original DOOM as the name might imply, DOOM 64 is a sequel set after DOOM II. It has yet to be ported to additional platforms.