Death March Club 'Pai' voice actor reveal video
A soft and gentle girl who is like a kind mother to the class.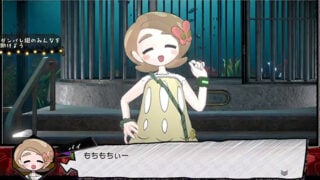 Publisher IzanagiGames and developer Too Kyo Games have released the third voice actor reveal video for Death March Club, which introduces Pai voice actor Mai Nakahara.
Here is a description of Pai, via the game's official website:
Pai is as soft and gentle in her personality as she is physically. She is certainly not fat! She is of average weight, slender, graceful, and has skin not unlike a marshmallow.

Overflowing with tolerance for others and filled with compassion, she is like a loving saint, amiable as the ocean. She is a kind mother to the class and easy to love.
Previous videos revealed the voice actors for Aniki and Vanilla.
Death March Club is due out for PC in 2020. Other platforms have not been announced. Read more about the game here.
Watch the video below.