Cyberpunk-themed visual novel WENT: Refactor coming to PS4
Read minds by hacking brain implants.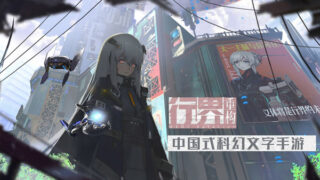 Cyberpunk-themed visual novel WENT: Refactor is coming to PlayStation 4 in addition to its previously announced PC version, Chinese publisher Indienova and developer Soul Smelt Studio announced at ChinaJoy 2019.
While the game currently only plans to support Simplified and Traditional Chinese language options, Soul Smelt Studio said it is considering localizing the game into other languages.
Here is an overview of the game, via its Steam page:
About

WENT: Refactor is a cyberpunk dystopia visual novel with unique puzzles mechanism.

After the end of the world, in an isolated city relying on high technology to survive, as one of the inquisitors in this deeply hierarchical society, you are a girl who can read minds by hacking brain implants.

While investigating a case, you bump into something that has been carefully hidden…

Step by step you get closer to danger, and perhaps the truth?

Key Features

Seek the Answers to Everything – Walk through every zone of the city to chase down all possible clues, to visit people and other entities in the city to investigate the details of the case. Try to find conclusive evidence and get deeper into the story behind the city and learn about the complicated past and relatively unknown present of our civilization.
Make Your Choices – History is full of examples of people who play it too safe. They live their lives without taking risks for something better. Be a defender of both law and order, or try to break the rules to pursue true human nature?
Hack into Minds to Unravel the Truths – Keep an eye on what everyone is talking about around. You have to know how to talk to people, draw people out and unveil their humanity.Unravel the key information hidden in each scene and dialogue. Choose the appropriate piece of information to help you breach peoples' psychological barriers and dive into their inner realms.