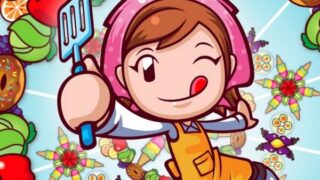 The German USK has rated "Cooking Mama: Cookstar" for PlayStation 4 and Switch.
A new entry in the Cooking Mama series, which is owned and developed by Japanese company Office Create, has yet to be announced for Japan. The latest console entry was Cooking Mama: Sweet Shop for 3DS in 2014.
While the German rating only reveals the platforms and publisher—Planet Entertainment—Australian Classification also rated the title late last week without noting platforms, but with mention that it is developed First Playable Productions rather than Office Create.
First Playable Productions' previous console game development work includes Big Hero 6: Battle in the Bay for 3DS and DS, Ben 10: Omniverse 2 for 3DS and DS, Style Lab: Jewelry Design for DS, and various other licensed titles.