Contemporary adventure game The Almost Gone announced for Switch, PC, and smartphones
Unravel the dark and poignant truth that led to your fate.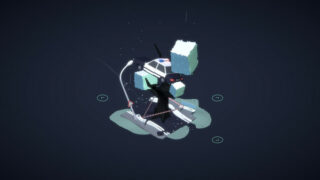 Publisher Playdigious and developer Happy Volcano have announced The Almost Gone, a contemporary adventure game coming to Switch, PC via Steam, iOS, and Android. A release date will be announced at a later date.
Here is an overview of the game, via its Steam page:
About

Trapped between life and death, frightened and alone, you must unravel the dark and poignant truth that led to your fate. Dig beneath the beautifully rendered facades and interiors of an ordinary suburban lifestyle to discover a breathtaking tale crafted by an award-winning author.

Piece together this compelling story by revealing objects and memories, decipher these clues and reveal more of the story and its dark secrets. From your own home to eerily deserted streets, beautiful apartment blocks to sinister abandoned hospitals, you must search forensically for clues. Each new reveal takes you closer to the life you once had, to the people and places that surrounded you, in your seemingly carefree childhood. Why are you here? Why are you trapped? Will you ever get home?

Key Features

Experience a stunningly immersive story written by award-winning author Joost Vandecasteele.
Explore every nook and cranny of each beautifully rendered diorama.
Play through five compelling chapters, with each revealing more secrets and twists that will lead you to the truth.
From an unassuming sitting room, to a tent in a forest, from a police car in a tree to an abandoned hospital, a seemingly innocent suburbia is yours to discover.
Watch a teaser trailer below.