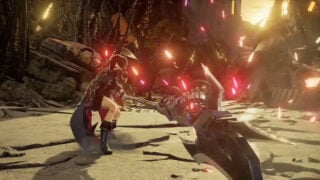 The latest "Weapon Focus" trailer for Code Vein introduces the halberd weapon type.
The halberd is a weapon with wide range attacks. Many of its attacks come with a kickback, and its unique attack timing requires practice.
Code Vein is due out for PlayStation 4, Xbox One, and PC on September 27.
Watch the trailer below.