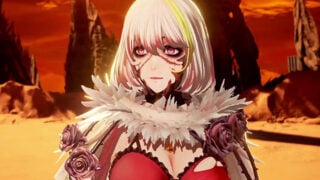 The latest character trailer for Code Vein introduces Eva Roux.
After being rescued by Jack Rutherford, Eva Roux found her voice again and fought by his side to repay her debt. Despite belonging to an opposing faction, she and Jack will team up with the player during some special events.
Code Vein is due out for PlayStation 4, Xbox One, and PC on September 27.
Watch the trailer below.