An update on Ubusuna; Feveron School still in development
Tidbits from Dengeki PlayStation.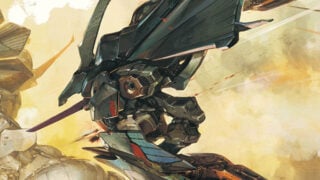 The latest issue of Dengeki PlayStation has new information on Ubusuna, the August 2014-announced shoot 'em up for PlayStation 4 from Radiant Silvergun and Ikaruga creator Hiroshi Iuchi and developed by M2.
Here are the details:
It has Ikaruga-like attributes, but is different in that vectors are 180 degrees.
While the game currently runs normally, the graphics are incomplete.
The concept of the title is to "show the nature of the creator."
Development will still take a bit of time.
"Ubusana is finally getting released during the end of the hardware's lifecycle lol" – A haiku by Hiroshi Iuchi. (A haiku in Japanese, at least.)
Back in November 2018, M2 president Naoki Horii is said, "While [Ubusuna] is in a rough state, it is nearly playable, and we are currently creating assets as best as we can."
In related news, the April 2017-announced game Feveron School is still in development. It is produced by Doki Doki Majo Shinpan! producer Yoshiyasu Matsushita.
Thanks, Ryokutya2089 and Games Talk.