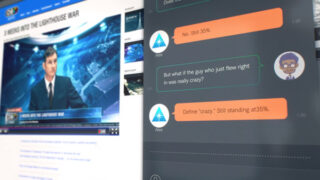 Bandai Namco has released a trailer for the Ace Combat 7: Skies Unknown's fourth Season Pass downloadable content, "Unexpected Visitor."
While the first three add-ons for the Season Pass have already been released and consist of additional aircraft, the three add-ons that have yet to be released are story-based mission downloadable content.
Ace Combat 7: Skies Unknown is available now for PlayStation 4, Xbox One, and PC.
Watch the trailer below.