13 Sentinels: Aegis Rim story video, character screenshots
Official Japanese website revamped.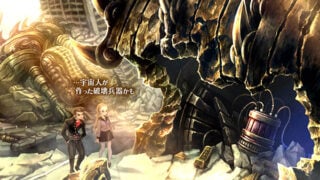 Publisher Atlus and developer VanillaWare have revamped the official Japanese website for 13 Sentinels: Aegis Rim.
In addition to a character page for all 13 main characters with new screenshots, the website also features a story page that introduces the game's story in the form of a video.
13 Sentinels: Aegis Rim is due out for PlayStation 4 on November 28 in Japan. Read more about the game here.
Watch the story video below. View the screenshots at the gallery.