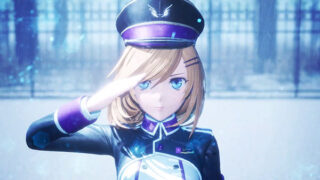 Developer Production Exabilities has released the official 2019 trailer for Wing of Darkness.
The high-speed aerial shooter sees players soar through the sky in metallic wings to repel the forces of darkness and protect the world. Players will "guide the brave Fräuleins through their relationships at home and as they grow into their roles as guardians of the world."
Wing of Darkness is due out for PlayStation 4 and PC in 2019.
Watch the trailer below. Visit the official website here. Follow the developer on Twitter @P_ExabilitiesEN.