The Caligula Effect producer teases more to come for the series
FuRyu working hard to deliver everyone "happy news."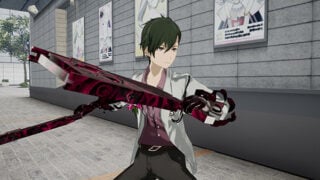 FuRyu held a talk show event in celebration of The Caligula Effect's third anniversary in Japan on July 6, where producer Takuya Yamanaka hinted at more to come for the series.
At the end of the event, Yamanaka thanked fans for attending and said, "Little by little, we're making the series bigger. We're working hard to be able to deliver everyone happy news, so please continue to give us your support."
The Caligula Effect first launched for PS Vita in June 2016 in Japan, and was followed up with a full remake titled The Caligula Effect: Overdose for PlayStation 4 in May 2018. The remake was ported to Switch and PC alongside its worldwide release in March 2019.
Thanks, 4Gamer.net and @Renka_sched.