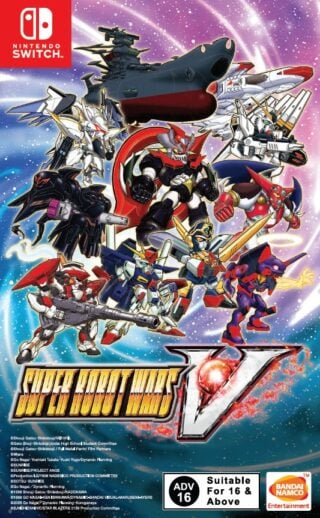 Bandai Namco Entertainment has confirmed that it will release both Super Robot Wars V and Super Robot Wars X for Switch and PC via Steam in Southeast Asia with English subtitles.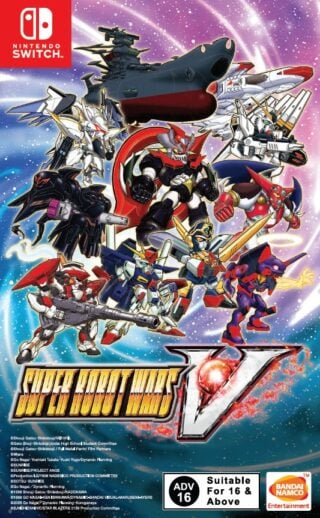 The Switch version of Super Robot Wars V will launch day and date with its Japanese release on October 3. It will include all 20 bonus scenarios previously released as paid downloadable content for the PlayStation 4 and PS Vita versions.
Find some more information below.
What is Super Robot Wars V?

Super Robot Wars is a simulation RPG with various robots crossing-over from different works to fight against common enemies. More than 90 titles have been released to date, and 2016 was the 25th anniversary.

As a commemorative 25th anniversary title, Super Robot War V released on PlayStation 4 and PS Vita on February 23, 2017, and will now be on Nintendo Switch and Steam.

Release Date

Nintendo Switch version: October 3, 2019
Steam version: TBA
Nintendo Switch: Standard Edition (Package)
Steam: Standard Editiom

All 20 Bonus Scenarios for Super Robot Wars V!

Get your hands on all 20 Bonus Scenarios! The additional content from the previous Super Robot Wars V to add on to the main game. Enjoy the main game and these distinctive Bonus Scenarios! Clear these scenarios and acquire the Power Parts for the main game!

01: A Life's Vow
02: A Fight Between Men
03: A Cause Worth Fighting For
04: Blooming Anew
05: More Than Greed
06: A Subtle Difference
07: Learning the Hathaway
08: A Disquieting Clash
09: Acting the Part
10: A Grudge Among Men
11: Promise for a Fresh Start
12: Three Strengths
13: G-Hound's Critical Battle
14: Three Sisters of Axis
15: Power to Pierce Through Darkness
16: Bellicose Star Sea
17: Clash of the Mazin Redux
18: A Desperate Battlefield
19: Co-starring Beauty and Power
20: Another Desperate Battlefield

Featured Works in Super Robot Wars V

Invincible Super Man Zambot 3
Invincible Steel Man Daitarn 3
Mobile Suit Gundam Z
Mobile Suit Gundam ZZ
Mobile Suit Gundam: Char's Counterattack
● Mobile Suit Gundam: Hathaway's Flash
Mobile Suit Crossbone Gundam
Mobile Suit Crossbone Gundam: Skull Heart
● Mobile Suit Crossbone Gundam: Steel Seven
Mobile Suit Gundam SEED Destiny
Mobile Suit Gundam 00: A Wakening of the Trailblazer
Mobile Suit Gundam UC
The Brave Express Might Gaine
Martian Successor Nadesico: The Motion Picture – Prince of Darkness
Getter Robo Armageddon
Mazinger Edition Z: The Impact!
● Shin Mazinger ZERO vs. Great General of Darkness
Fullmetal Panic!
Fullmetal Panic? Fumoffu
Fullmetal Panic! The Second Raid
Fullmetal Panic! (Original Novel Version)
Evangelion: 1.0 You Are (Not) Alone
Evangelion: 2.0 You Can (Not) Advance
● Evangelion: 3.0 You Can (Not) Redo
Space Battleship Yamato 2199
Cross Ange: Rondo of Angel and Dragon

●…… Only mechs featured
View a new set of screenshots at the gallery.