Pirates 7 for Switch launches July 25 in Japan, debut trailer
Pirate-themed strategy RPG dated.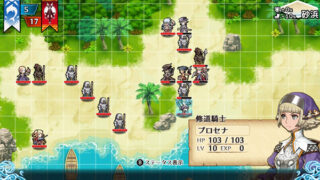 The May-announced Switch version of 773-developed strategy RPG Pirates 7 will launch via the Nintendo eShop on July 25 in Japan for 1,500 yen, publisher Mediascape announced.
The game tasks players with strengthening their units while clearing through each of the game's 20-plus stages. Here is an overview of the story, via our previous coverage:
In a world submerged in water by a disaster that occurred in the past, treasure hunter "Pirates" swagger the seas in search of treasure in the ruins that remain. Who are the Logress Knights aiming for supremacy and the Pirates of the lawless islands? And what is the treasure of the closed-off Ululu Island? A storm of a battle is about to break out on the many islands of the sea!
Watch the debut trailer below.