Necrobarista for PC delayed to Q3 2019
No longer due out on August 8.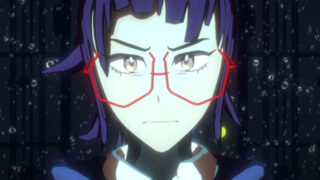 Route 59 has delayed the PC version of Necrobarista from its previously announced August 8 release date to Q3 2019. The PlayStation 4 and Switch versions are still on track for release in 2020.
"Due to unforeseen circumstances, the cinematic cel-shaded visual novel will now launch a tad later in Q3 2019 than previously announced," Route 59 said in a press release. "While the team is eager to share Necrobarista with fans, it was determined taking a bit more time and allowing the game to percolate a little longer will be for the best."
The company continued, "Route 59 will take this opportunity to continue polishing the game so it can provide players with the best possible experience when it releases for Windows PC later this year via Steam and Playism."
The additional development will also allow Necrobarista to support more languages at launch, including English, French, French (Canadian), Italian, German, Spanish, Chinese (Simplified and Traditional), Japanese, Korean, Russian, Turkish, Arabic, Brazilian Portuguese, and Dutch.
Read more about the game here.