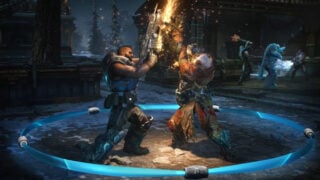 Microsoft will host a "Versus Multiplayer Technical Test" for Gears 5 on Xbox One and Windows 10 PCs from July 19 at 10:00 a.m. PT / 1:00 p.m. ET to July 21, and again from July 26 at 10:00 a.m. PT / 1:00 p.m. ET to July 29, the publisher announced. The download itself will be available starting July 17 at 10:00 a.m. PT / 1:00 p.m. ET.
Access to the Versus Multiplayer Technical Test is included with Xbox Game Pass memberships and all pre-orders for Gears 5.
The Versus Multiplayer Technical Test will feature the following game modes:
Escalation – Gears 5's updated competitive gametype.
Arcade – A new and approachable multiplayer gametype.
King of the Hill – A longtime fan favorite.
Bootcamp – A new training mode for players new to Gears or those that want to practice their skills and learn new mechanics.
Tour of Duty – A short series of challenges for players to earn content. Completing all of these challenges unlocks an exclusive Tech Test Banner. Players can also unlock three Versus Weapon Skins by completing some additional challenges.
Here are the minimum and recommended specifications for the PC version: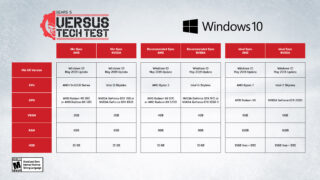 Gears 5 is due out for Xbox One and Windows 10 PCs on September 10.