Caravan Stories for PS4 delayed in North America
More time necessary to improve the game's quality.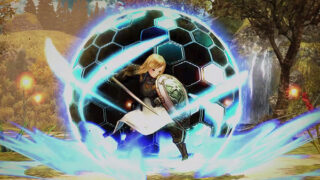 Aiming has delayed the PlayStation 4 version of free-to-play fantasy RPG Caravan Stories from its previously planned July 16 open beta launch and July 23 full launch in North America to an unannounced release date.
In the delay announcement, the developer asked that users wait a little longer as it makes further efforts to improve the game's quality.
It should be noted that Caravan Stories is already available for PlayStation 4 via the PlayStation Store in Japan, Indonesia, Singapore, Malaysia, and Thailand with support for Japanese, English, and Traditional Chinese language options. However, all currently available versions of the game run on the "Japan / Asia Server," so it is likely that the North American version of the game will run on its own server.