Arc of Alchemist for Switch second trailer
Switch version due out on October 10 in Japan.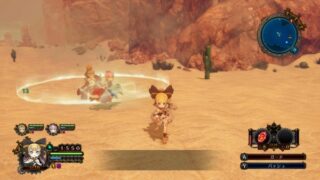 Compile Heart has released the second official trailer for the Switch version of Arc of Alchemist, which is due out on October 10 in Japan.
As previously announced, the Switch version will include the following new features:
Control All Party Members – Control all party members, not just Quinn. Freely form your party and enjoy battle and field traversal while operating your favorite character. Whether it is Sharon, who can attack a group of enemies in one swoop from a distance, or Sandra, who specializes in defense, each character has their own unexpected quirks.
Easier to Play – By adding high-value items that can be converted into money, it is now easier to fully realize your base, making character development easier as well. Some user interface elements have also been adjusted.
Watch the trailer below.