Utawarerumono: ZAN 'Go Forth & Fight!' trailer
A look at the action-based gameplay.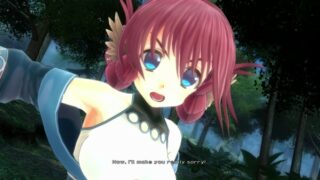 NIS America has released a new trailer for Utawarerumono: ZAN highlighting its action-based gameplay.
Here is an overview, via NIS America:
Arm your characters with Scrolls, Outfits, and other types of Equipment!
Test your skills by playing Free Missions and acquiring Military Medals!
Team up with other players for online multiplayer action!
With up to 4 characters per Mission, switch between them instantaneously to take advantage of every fighter's abilities.
Build up your Zeal by defeating enemies (even faster if they're targeted enemies), then unleash a devastating Final Strike!
In online mode, communicate with teammates using cute stickers and work together in order to achieve total victory!
And here is an overview of the game itself:
About

Unveil a lost legend in a new light with Utawarerumono: Zan! This action-packed brawler is a reimagination of the story of Haku, a man with no memories, and the great conflict that consumes the land he calls home. Take control of over 12 legendary heroes from the world of Utawarerumono, and utilize their unique strengths and abilities to engage hordes of enemies in ferocious melee combat. Venture through dynamic battlefields, unleash devastating special moves, and experience a grand tale of war and destiny.

Key Features

Heroes Rise – Over 12 playable characters, each with their own unique abilities and gameplay.
Rally the Troops – Online multiplayer for up to 4 players to team up and conquer multitudes of enemies.
Witness the Legend – This tale of war comes to life with fully animated cutscenes, a first for the series.
Utawarerumono: ZAN is due out for PlayStation 4 on September 10 in North America and September 13 in Europe.
Watch the trailer below.