Square Enix Dragon Quest XI team hiring for next-generation Dragon Quest title
Dragon Quest XII?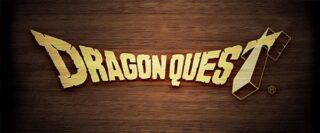 Square Enix is recruiting a battle planner, facial motion designer, 2D background designer, and technical artist for its Second Development Division team for work on a new Dragon Quest project.
Here is a message from director Takeshi Uchikawa:
The Dragon Quest XI team within the Second Development Division has begun work a new project, starting up on a challenge unique to a Dragon Quest for the next generation.

The mission of this project is to "deliver a new appeal of Dragon Quest to fans worldwide."

In order to achieve that, we are looking for new "party members" with the same desire.

The planning stages of development have wrapped up, and we are now entering the phase of further improving the game quality.

As a new high-definition Dragon Quest title, why not try to create a new Dragon Quest history that moves players like never before with Yuji Horii and the development team?

We await the applications of developers who love trying new things!
Square Enix previously confirmed that preparations were underway for Dragon Quest XII. It is possible this is the title the company is hiring for.