Samurai Shodown Demo Ver. 2 now available for PS4 in Japan
A second demo launched ahead of release.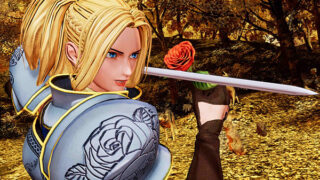 The "Samurai Shodown Demo Ver. 2″ is now available for PlayStation 4 via the Japanese PlayStation Store. It will be available until July 7.
As previously detailed, the demo includes Genjuro Kibagami, Ukyo Tachibana, and Charlotte as playable characters, and Training Mode, VS Mode, and Tutorial Mode as playable modes. There is no limit on play time.
An Xbox One version of the demo is also planned, but a release date has yet to be decided.
Samurai Shodown is due out for PlayStation 4 and Xbox One on June 25 in the Americas and Europe, and June 27 in Japan. Switch and PC versions are planned for release in Q4 2019.