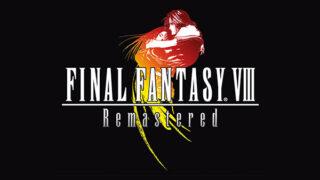 Square Enix announced Final Fantasy VIII Remastered for PlayStation 4, Xbox One, Switch, and PC (Steam) during its E3 2019 press conference. It will launch in 2019.
Here is an overview of the game, via Square Enix:
Final Fantasy VIII Remastered brings the game's classic story to modern platforms, now with newly rendered visuals that bring the game's characters to life like never before.

In Final Fantasy VIII, the military nation of Galbadia has declared war on the Dukedom of Dollet, who must hire the mercenary force, SeeD. Squall Leonhart, a new member of SeeD, together with his friends and Rinoa Heartilly, a member of a resistance group, get pulled into the war, unaware of their fated task to save the world.
The remaster includes renewed character models and the following new system features:
Battle Reinforcement: Keeps HP and ATB at maximum, allowing special skills to be activated at any time.
No Encounters: Turn on / off battle encounters.
Triple Speed: All scenes advance at three times the speed (excluding movies).
Additionally, the PC version offers the following additional features:
Obtain All Items: Obtain all items, excluding some items.
Obtain All Abilities: Learn all obtainable G.F. abilities.
G.F. Level MAX: Max out obtainable G.F. Level.
Gil MAX: Max out Gil.
Magic MAX: Max out obtainable magic stock.
Obtain All Special Skills: Learn all special skills.
Obtain All Cards: Obtain the maximum amount of cards, excluding rare cards.
Watch the announcement trailer below. Visit the official English website here and Japanese website here.
Update 06/11/19 at 9:20 a.m.: Final Fantasy VIII Remastered is developed by Dotemu, whose previous ports / updates include Windjammers, Ys Origin, and more.