Astral Chain Nintendo Treehouse: Live E3 2019 gameplay
First raw gameplay of the Platinum Games-developed action RPG.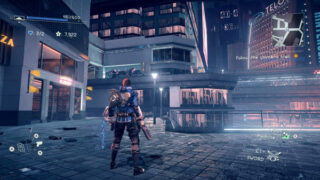 Publisher Nintendo and developer PlatinumGames showcased 26 minutes of Astral Chain gameplay introducing the ins and outs of combat and investigation during the Nintendo Treehouse: Live at E3 2019 Day 1 live stream.
Astral CHain is an action RPG where players fight while utilizing a Legion, a living weapon tethered to the player, in what PlatinumGames calls "synergetic action." Players will work together with their Legion to fight off alien monsters and solve police cases.
If you missed it earlier, Nintendo also released a new trailer and set of screenshots for the game.
Astral Chain is due out for Switch on August 30.
Watch the footage below.