The Fallen Angels complete edition announced for console, arcade
The 1998-released Psikyo arcade fighting game.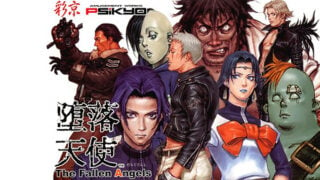 Zerodiv is working on a "complete version" of the 1998-released, Psikyo-developed arcade fighting The Fallen Angels. It will be released first for arcades, then later ported to console.
The news was announced at the 10th anniversary event for Takadanobaba Game Center Mikado, which featured City Connection president Nobuhiro Yoshikawa and Zerodiv president Takayuki Harakami as guests.
According to Wikipedia and Unseen64, it is generally believed that the original release of The Fallen Angels was unfinished, with four unplayable character sprites discovered in the game's ROM and several other indications of rushed development.
The complete version will include the four unfinished characters, as well as all sorts of adjustments.
Thanks, @Satoshi68k (2, 3), @tanin1971, and @exAArcadia.