Strikers 2020 announced
Multiplatform release seemingly planned for 2020.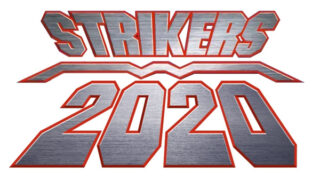 City Connection and Zerodiv have announced Strikers 2020, a new entry in the Strikers shoot 'em up series that began with Strikers 1945 in 1995, in a newly published interview with 4Gamer.net.
According to City Connection's Nobuhiro Yoshikawa, only the title has been decided so far, and currently discussions have begun on things like, "What sort of team will develop it?" While platforms have yet to be decided, Zerodiv's Takayuki Harakami said it will be a multiplatform title, including arcade. Asked if the title indicates a 2020 release, Harakami said would be bad if it were a 2021 release, and that he does not want to make the fans wait.