State of Play live stream: May 9, 2019
MediEvil, a new PlayStation 4 title, and more.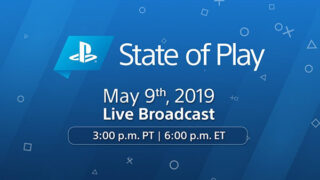 The State of Play broadcast scheduled for May 9 at 3:00 p.m. PT / 6:00 p.m. ET will begin shortly.
As previously announced, the State of Play will feature an extended look at the MediEvil remake for PlayStation 4, the first look at a new title, and other updates and announcements from upcoming PlayStation 4 games.
The English stream will run for 10 minutes, while the Japanese stream will run for 15 minutes.
Watch the live streams below.
English
Japanese