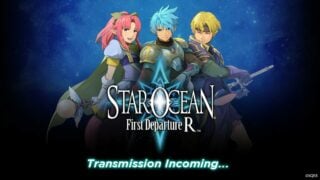 Square Enix has announced Star Ocean: First Departure R, a high-definition remaster of the 2007-released PSP remake of the original Star Ocean with additional new features for PlayStation 4 and Switch. A release date and price were not announced, but it will be released worldwide.
View the logo and artwork of characters Roddick Farrence, Millie Chliette, and Dorne Murtough illustrated by Katsumi Enami at the gallery.
Update 5/27/19 at 1:22 a.m.: Visit the Japanese teaser website here.