Square Enix closes Studio Istolia, cancels Project Prelude Rune
Fantasy RPG no longer in development.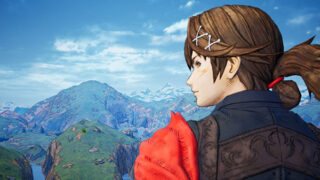 Square Enix has closed Studio Istolia and cancelled its fantasy RPG title Project Prelude Rune, the company confirmed to USgamer.
"Following evaluation of various aspects of Project Prelude Rune, development of the title has been canceled," a Square Enix representative said. "Studio Istolia is no longer in operation and we have been taking appropriate steps to assign studio staff to other projects within the Square Enix Group."
The establishment of Studio Istolia and Project Prelude Rune were announced in February 2017 under the leadership of former Tales of series producer Hideo Baba. The fantasy RPG title was shown for the first time at Sony Interactive Entertainment Japan Asia's pre-Tokyo Game Show 2018 press conference, where it was confirmed to be an Unreal Engine 4-based PlayStation 4 title. In April, Hideo Baba announced that he left Studio Istolia in December 2018 and left Square Enix entirely in March 2019.