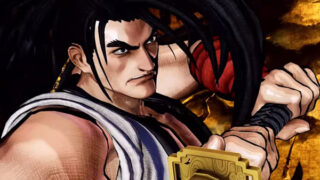 The seventh character trailer for Samurai Shodown introduces Haohmaru.
Here is an overview of the character, via SNK:
The game's main protagonist, Haohmaru is a wandering swordsman with no loyalties to any lord. This ronin loves to fight against strong opponents and puts his all into defeating anyone who stands in the way with his legendary sword Fugudoku.
If you missed it, previous trailers introduced Genjuro, Charlotte, Shiki, Ukyo Tachibana, Darli Dagger, and Nakoruru.
Samurai Shodown is due out for PlayStation 4 and Xbox One on June 25 in the Americas and Europe, and June 27 in Japan. Switch and PC versions are planned for release in Q4 2019.
Watch the trailer below.