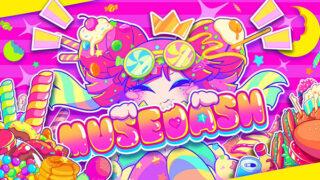 Rhythm action game Muse Dash will launch for Switch via the Nintendo eShop and PC via Steam on June 20, publisher X.D. Network and developer PeroPeroGames announced. The Switch version will cost $29.99 / 3,240 yen and launch with a week-long 10 percent-off discount.
The Switch and PC versions will include English, Japanese, Korean, and Simplified and Traditional Chinese language options. The Switch version will be available in North America, Europe, and Australia with downloadable content included, while the PC version will be available worldwide with downloadable content available separately and include a limited-time exclusive Marija skin.
Muse Dash first launched for iOS and Android devices in June 2018.
Here is an overview of the game, via its Steam page:
About

Come and fix the world movement tampered with by a mirror image code with three beauties!

This is a world of the perfect combination of a cool parkour game and a traditional music game——Muse Dash!!

Yes.

You're destined to be our Master!

What? You don't have nimble fingers? Meow~ Don't be too modest!

So, don't worry! If you do not excel in playing action games,

you can still overcome the difficulties by dancing to the music!

Choose your favorite beauty to go through the romantic backdrop. Now let's get started with our journey to wipe out all the adorkable monsters!!!

Gameplay

Dance to the music and beat enemies from above and ahead with simple left-and-right operations. Be careful of the barriers! Although it's not difficult to operate, but it's definitely an interesting game! There are abundant songs to select and meticulously designed beats! Just wait to be stunned!

Key Features

You will go through an unprecedented experience of the perfect visual effects of a parkour game and the traditional gameplay of a music game.
Unique and fashionable art design. There are 30 popular songs initially. Stay tuned for continuous updates!
Different music styles are matched to different scenes, enemies and Bosses. We have beauties, adorable pets and even adorkable enemies! Believe me, you will even be impressed by the Boss! What? You've had enough?? Alright, that's the most I can do for you…
Well-designed scripts and Japanese VO.