Marvel Ultimate Alliance 3: The Black Order Wolverine gameplay
A look at the iconic X-Men character in action.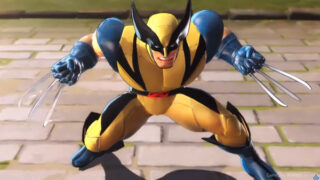 Game Informer has published a short gameplay video of Wolverine in Marvel Ultimate Alliance 3: The Black Order.
Here is an overview of the character, via Game Informer:
Alias: James "Logan" Howlett

Comic Debut: The Incredible Hulk #180-181 (October 1974)

Bio: Oh boy, this is complicated, but we'll do our best. Raised in Cold Lake, Alberta, Canada, sometime between 1882 and 1885, Logan was the illegitimate son of a wealthy plantation owner and a grounds-keeper. Logan spent most of his childhood in a sickly state, until his mutant powers activated during puberty. Later, he enlisted in the military and spent years wandering the globe before he was kidnapped by the Weapon X Program, which encased his skeleton with unbreakable Adamantium. Logan eventually breaks free and finds a family in the X-Men.

Powers: Regenerative healing factor; superhuman strength, stamina, and reflexes; heightened senses; retractable claws.

Game Abilities

Claw Strike: Wolverine slashes forcefully with both sets of claws, then finishes with one last big slash.
Adamantium Assault: Wolverine jumps and performs a spinning uppercut that draws enemies closer and slices them to pieces.
Berserker Barrage: Wolverine jumps forward while spinning and slashing at anything in his way. Players can hold the attack button to aim this attack.
Primal Rage: Wolverine get angry. His attack power increase for a short time and he glows with rage.
Marvel Ultimate Alliance 3: The Black Order is due out for Switch on July 19.
Watch the footage below.