George R.R. Martin: "I've consulted on a video game out of Japan"
The rumored From Software collaboration project?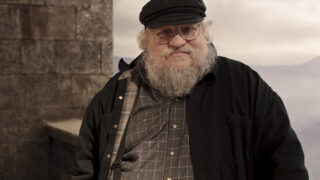 A Song of Fire and Ice writer George R.R. Martin has consulted on a video game developed in Japan, the novelist said in a blog post.
Back in March, YouTube channel Spawn Wave published a video discussing a rumor regarding the next project from Dark Souls and Bloodborne developer FromSoftware, which stated it is an open-world title on which George R.R. Martin is one of the lead writers, with various kingdoms to visit and abilities to obtain from killing the leaders of those kingdoms.
A person familiar with ongoings at FromSoftware has told Gematsu that the project—said to be known internally as "GR" (Gematsu has been asked to only share the acronym) and in development for the past three years—is an open-world title (with horse riding) and collaboration between Hidetaka Miyazaki and George R.R. Martin published by Bandai Namco, which will be officially announced at Microsoft's E3 2019 press conference. While we have not been able to verify this information through additional sources, we have decided to share what we have heard in light of R.R. Martin's blog post.