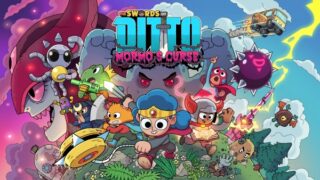 Publisher Devolver Digital and developer One Bit Beyond have announced The Swords of Ditto: Mormo's Curse, an expanded and revamped version of the adventure RPG coming to Switch via the Nintendo eShop on May 2. The new content will also be released as a free update for the currently available PlayStation 4 and PC versions on the same day alongside a new $14.99 price point.
The "Mormo's Curse" update will feature new locations, powerful weapons and toys, a horde of new enemies and bosses, and no more permanent death for the adventurers.
View screenshots of the expansion at the gallery.